How to Care for Marine Fabrics
How to Care for Marine Fabrics
We use only the best marine fabrics. To keep your covers in great condition and extend the life of your cover follow these care and cleaning instructions. Contact us with any questions. Some marine fabrics can be bleached and others cannot so follow the instructions from your specific fabric or check the manufacturers website. As always contact us with any questions about how to care for your Burnham covers and cases.

Always Remove Boats from Covers Before Cleaning Covers
Sunbrella® Care and Cleaning
General Or Light Cleaning
Visit this link for more detailed information - How to Clean Sunbrella Marine Fabric

To clean Sunbrella, follow these simple steps:
Brush off loose dirt.

Hose down.

Prepare a cleaning solution of water and mild soap such as Woolite or Dawn dishwashing liquid.

Use a soft bristle brush to clean.

Allow cleaning solution to soak into the fabric.

Rinse thoroughly until all soap residue is removed.

Air dry.

May not require re-treatment depending on the age of the fabric.
If stubborn stains persist, you can use a diluted bleach/soap mixture for spot cleaning of mildew. For roof run-off or other similar stains a strong degreaser may be required.
Aqualon Edge® Care and Cleaning
CARE AND CLEANING INSTRUCTIONS FOR AQUALON® AND TRITON® FABRICS

Visit this link for more detailed information Aqualon Cleaning

Proper care and maintenance is important if maximum life of the end product is desired. Routine care is quite simple, but certain procedures are recommended.
Keep dirt, leaves and other debris from accumulating on the fabric surface. Washing down with a garden hose on a bright sunny day is recommended about once a month.
To remove dirt from either side of the material, use a soft brush and a mild soap solution (such as Ivory®).

Do not use bleach.

Rinse thoroughly with clear water and let dry completely before storing or rolling. (If accidental tears occur, repair them as soon as possible).

Do not store or roll up while wet. Be sure to clean and dry before storage. Mildew can grow during storage if moisture is present.

Avoid cleaning in a commercial car wash. Do not steam or pressure wash. If used for a boat cover, keep cover secure while trailering
Cordura® and Nylon® Care and Cleaning
What is the proper care for products/garments made with CORDURA® fabric(s)?
Products made with CORDURA® fabrics are made to last, and are generally easy to care for. First, always look for and follow the garment care label instructions.
Avoid chlorine or bleach based cleansers.
General care instructions are as follows:
Apparel or small items: Wash on low temperature setting using mild detergent. Either air dry or dry on low setting.

Avoid chlorine or bleach based cleansers.

Larger Items: Soil may be removed with spray cleaner or detergent and water. Avoid chlorine or bleach based cleansers

Oil or grease should first be treated with a dry cleaning solvent followed by a spray cleaner or detergent and water. Avoid chlorine or bleach based cleansers.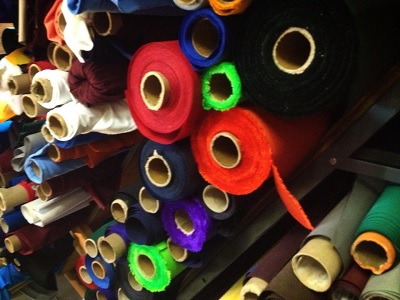 About UsAbout Our Covers About Our Materials About Our Styles